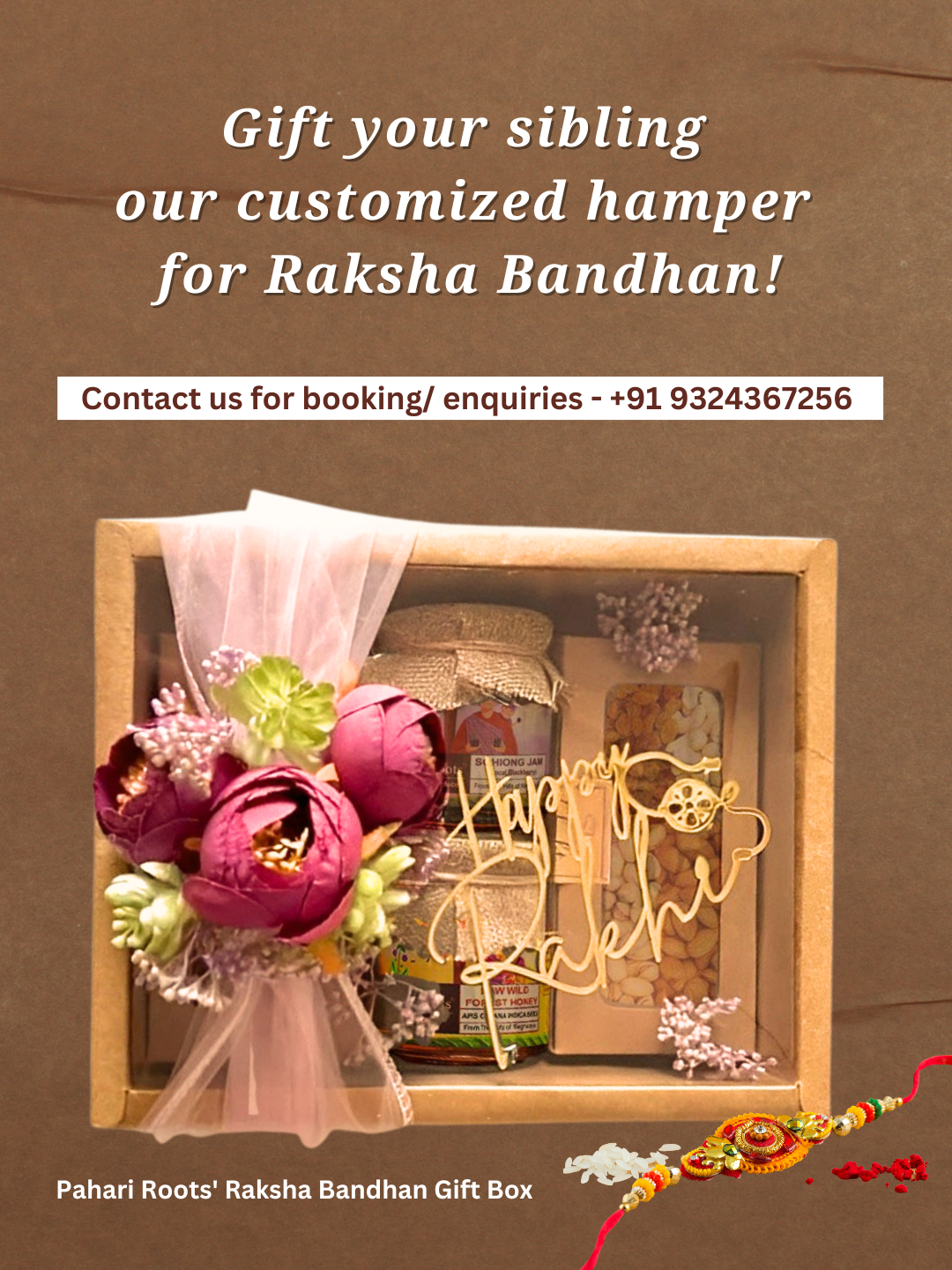 Contact Us For Raksha Bandhan Offers
Introducing Pahari Roots' Raksha Bandhan Special Hamper/ Gift Box!
Surprise your sibling with a thoughtfully curated hamper, with our finest delicacies and
flavours from the Hills.
Pick your choice of combo:
    1. Dry Fruits & Honey
   2. Spices & Honey
   3. Pickles/Jams & Honey
   4. Selection of your items
Contact us on 9324367256 for booking or enquiries. Place your hamper order before 27th
August 2023.